A chance at 'upcycling' life
A mid-Missouri woman benefits from the power of advancements in science and medicine harnessed at the University of Missouri.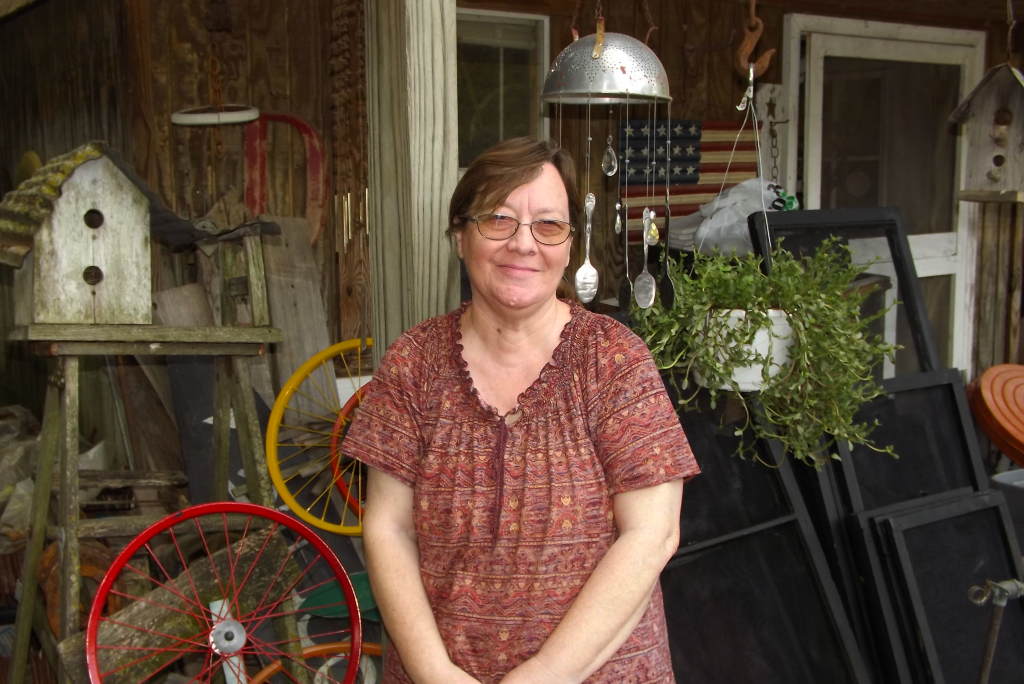 Oct. 12, 2022
Contact: Eric Stann, 573-882-3346, StannE@missouri.edu
Diana Pummill has always struggled with "just sitting around." So, when she's not spending time with her husband, Gerry, her children or her grandchildren, she can often be found upcycling — a crafting hobby she developed from a lifelong passion of letting her creativity run wild.
"I do a lot of repurposing," Pummill said. "I like to take old things that most people would consider as junk and recycle them."
Pummill, a self-described "country girl" from Otterville in rural, west central Missouri, used to travel to big open-air flea markets in search of the next item to indulge her enthusiasm for upcycling. But two years ago, those trips stopped when she began experiencing health issues.