University of Missouri announces initiative for NextGen MURR, a new research reactor to improve and save lives through advanced nuclear medicines
Request for Qualification/Request for Proposal is the first step for NextGen MURR as MU looks to expand its capabilities in medical radioisotope development.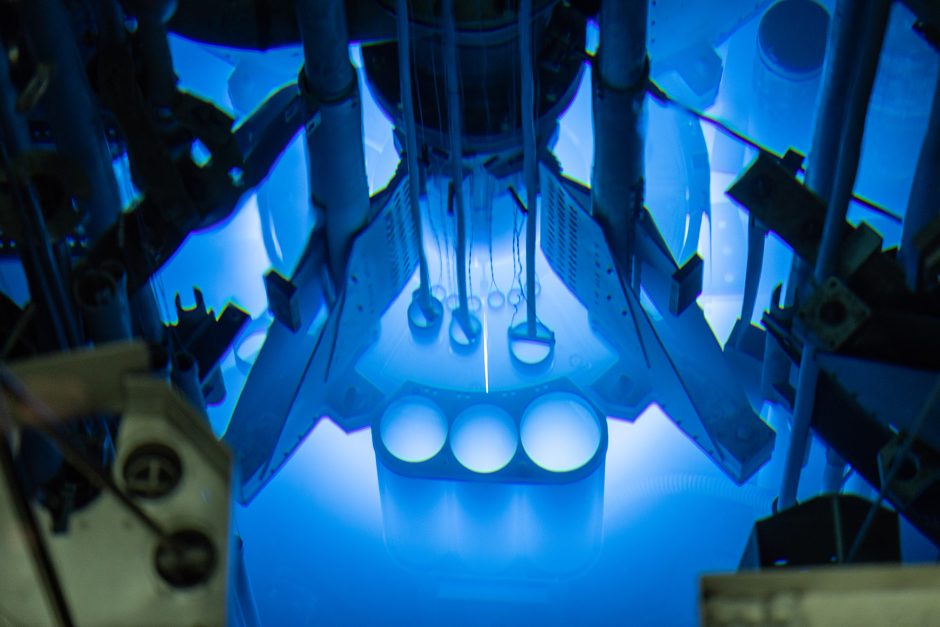 March 23, 2023
Contact: Uriah Orland, 573-882-6212, uriah.orland@missouri.edu
The University of Missouri announced today an initiative to build a new, larger research reactor that will expand critical cancer-fighting research and medical isotope production at MU. Medical isotopes are used in cancer treatments and imaging agents to diagnose cancers and heart disease. Because of the targeted nature of the treatment, medical isotopes are effective in eliminating tumors without damaging the surrounding cells.
The new project, NextGen MURR, will build on the internationally recognized excellence of the MU Research Reactor (MURR), the highest powered university research reactor and the only producer in the United States of the critical medical isotopes yttrium-90, used for the treatment of liver cancer; molybdenum-99, for analysis of heart functions; iodine-131, used for treatment of thyroid cancer; and lutetium-177, used for treatment of pancreatic and prostate cancers.
"The work that we do at MURR saves and improves thousands of lives each and every day," said Mun Choi, University of Missouri president. "NextGen MURR will produce advanced cancer medicines for the next 75 years and solidify the University of Missouri's position as the most important resource for medical isotopes in the United States."
In April, the University of Missouri will issue a Request for Qualification/Request for Proposal (RFQ/RFP) to solicit interest from qualified parties to provide preliminary designs and industry partnerships. The request also will support preparation of regulatory requirements for potential construction at Discovery Ridge in Columbia.